The essence of life 2023 - Be More by doing less!
Connect with the essence of confidence, vitality, peace, kindness, joy, freedom and love by recognising and relinquishing any counterproductive ways you may be seeking these states.
25 live online sessions, 3-hours each, 75 hours in total.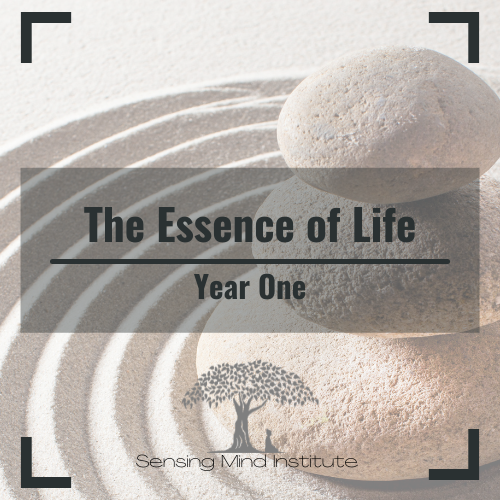 The Essence of Life is in the present moment
We are often so busy doing things that we miss the simple enjoyment of being in life.
We do much of what we do because we hope to get certain feelings that are precious to us, such as the feeling of confidence, vitality, peace, kindness, joy, freedom and love. 
Ironically enough, when we allow ourselves to simply be, we find that the present moment holds all the feelings we seek, and that we are simply too busy seeking to notice this. 
In the Essence of Life, you will be guided through a systematic and rigorous exploration into the essence of what you seek. You will learn to see and unhook from your counterproductive habits and to connect directly with what you seek in the present moment.
Students will typically get the following from the course:
A profound sense of self-love and wholeness
Increased tolerance, love and empathy for partners, children, friends, and colleagues
Increased capacity to enjoy life as it is which makes your life both simpler and richer
Courage to feel your vitality and passion and let it guide you in life
Healing and resolution for issues you have struggled with throughout life
Increased capacity to help clients and to resolve both intrapersonal and interpersonal conflicts with less drama
Better understanding of other spiritual teachings you may have encountered
The practicalities of the course:
Duration: 25 evenings from 5-8 pm UK time / 18-21 CET (75 hours in total)
Price: 29.500 DKK (app. £3.512/ €3.966 / $4.224) 
Dates in 2023: 

Feb 8, 22, Mar 1, 8, 

22, 29, Apr 12, 19, May 10, 17, 24, 31, Jun 14, Aug 30, Sep 6, 13, 20, Oct 4, 11, 25, Nov 1, 15, 22, 29, Dec 6
Place: Zoom. You will get a link when you sign up. We use the same link for all meetings. 
Number of participants: Max 20 participants
Each session will contain a mix of
guided meditations
Theoretical presentations based on time-honoured spiritual traditions as well as from modern research in cognitive science and positive psychology.
self-inquiry exercises
Q&A sessions where students can work directly with the teacher. 
What you will get apart from the sessions
You get recordings of the presentations after each session so you can deepen in the material and so that even if you miss a session, you can still listen to the recordings and do the exercises for yourself.
You become part of a community dedicated to personal and spiritual development. Students will often meet between sessions to redo the exerises. 
You get access to the Sensing Mind Institute's free community evenings where you can meet students from other groups and explore topics not covered in the Essence of Life. 
Discount on private sessions.
There are many names for what you may seek, such as confidence, vitality, peace, etc. However, the multitude of things we seek can be captured in six inner felt sense states: White Essence, Red Essence, Black Essence, Green Essence, Yellow Essence, and Space – see descriptions below. 
In the Essence of Life, we dedicate 4-5 sessions to each essence. 
What people say about the course
A life-changing gift
"Working one-to-one with Claus is truly transformational - he brings exceptional skill, insight and sensitivity in working with me on my lifelong, unresolved and persistent issues. It is and has been a life-changing gift and wonderful adventure. Be open and expect change!"
Slicing through confusion to the essence
"I deeply appreciate the way Claus teaches and holds the group, with such warmth, clarity and friendliness, yet with appropriate and clear boundaries. It is a safe and free place where we can risk being more fully ourselves and explore our growing edges of awareness, allowing our shadows, light and dark, into our experience. The way he works with us individually within the group is so sensitive and respectful, and yet so precise and non-collusive. Time and again his zen-like 'minimalist' approach to teaching slices through confusion like a knife through butter, guiding us to experience our essence just the other side of it."
Useful for both me and my clients
"A heartfelt thanks to Claus for contributing hugely to my journey and that of my clients."
Resolve challenging situations
"Claus is a world leader in his approach to coaching and personal development. He helps to provide great clarity, increased self-awareness, choice and clear guidance on how to resolve challenging situations. I really appreciate his breadth of knowledge across a number of disciplines, non-judgemental way of working, calm and light approach and the powerful insights he provides, resulting in the ability to make real and sustained changes. I highly recommend Claus as a coach."
Transformational change without drama or fear
"I am constantly amazed at the power of Claus' interventions. I am not quite sure how he does it. I have worked with numerous facilitators, undergoing Gestalt and Transactional Analysis training. Claus somehow simplifies the process of transformational change. He takes the drama and fear out of everyday issues and blocks. He works with such grace and focus."
Razor-sharp presentation of 'fuzzy' spiritual subjects
"I really value the program of retreats, group meetings and one-to-ones that Claus offers. It's a deep and comprehensive package that I can weave into my busy work and family life. I really appreciate the blend of the psychological and spiritual all grounded in direct experience. In particular, the razor-sharp way 'fuzzy' spiritual subjects and essential states are presented and discussed is so helpful."
Learning to feel peace, joy and contentment
"What did I learn through working with Claus? I began to learn that I have capacities within which are more satisfying and meaningful than the rewards which our society commonly offers. That it is possible to feel peace, joy and contentment as an ordinary human being, and to access the internal support which makes the continuing journey possible"
Embodied and sincere care
"Claus is very intuitive and skilled to distillate out the issue, which needs working on and helping to reconnect to essence and their different aspects time and time again. His openness and curiosity coupled with passionate dedication to truth is a powerful combination. I appreciate his own embodiment and sincere care. I love doing essence work and doing it with Claus is a pleasure"
A real fourth-way approach
"Claus offers a great mix of profound spiritual work and down to earth advice and real world nudges when needed. A real fourth way approach."
About Claus Springborg, PhD
Over the last couple of decades, I have studied various traditional and contemporary paths of personal development. In particular, I have studied the Enneagram with Claudio Naranjo, Tibetan Buddhism with Chökyi Nyima Rinpoche, and the Diamond Logos essence work with Faisal Muqaddam, Jeremy Klein, and Velusia Van Horssen. I also hold a master practitioner degree in NLP.
I did my doctoral research at Cranfield University, UK. I researched how I could use modern cognitive science to understand the practices of personal development I had learned from the above-mentioned masters. In particular, I used cognitive metaphor theory and theories of embodied cognition. Sixty managers from various organisations participated in the research. The research is published in the book Sensory Templates and Manager Cognition: Art, Cognitive Science and Spiritual Practices in Management Education and in several book chapters and academic papers on topics, such as education, therapy, cognitive science, leadership, and community building.
Today, I have established a school, Sensing Mind Institute, where I teach my methods of personal development to therapists, psychologists, counsellors, managers and others who work professionally with people. Apart from my work with Sensing Mind Institute, I am lecturing on leadership, entrepreneurship, community building, and co-creation at Copenhagen Business School and at The Royal Academy of Music in Copenhagen.
I have a background in music, dance, and physics. In my teaching, I emphasise kindness, precision, and humour.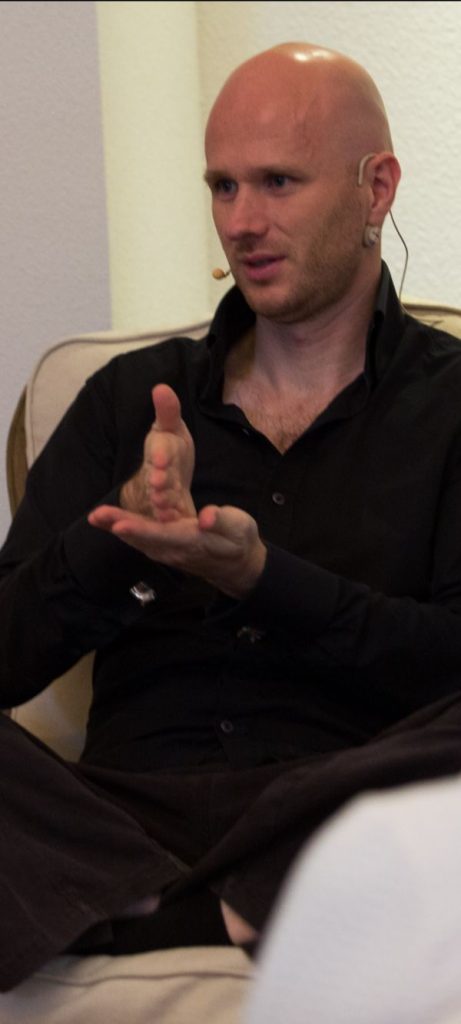 Request a Clarifying Conversation
If you would like to apply for a place on the education but you are unsure whether the Essence of Life is for you, you are very welcome to contact me with any questions you might have about the programme. 
I'm more than happy to answer emails and/or schedule a Zoom with you. 
Write to: info@sensingmind.com
For those interested in gaining a preview of the program without committing to a full year, the option to enroll in the first module only is available at an additional cost of 10%, subject to availability of spots.
Begin your journey of personal and professional growth by enrolling in the inaugural year of the Sensing Mind Institute's comprehensive educational program on the practice of Essence Work.
Enhance your personal and professional development by studying Essence Work through a year-long, personalised, one-on-one program.
(app. £3.512/ €3.966 / $4.224)
(app. £35.650/ €40.200 / $43.300)