Preorder audiobook & get 20% discount
Since its publication in 2019, "Disengaging from Inner Criticism – 15 Paths of Liberation" has helped people all over the world, from the US west coast to New Zealand (the map shows the cities where people work with the book).
Due to its popularity and repeated requests, I will now make an audiobook version.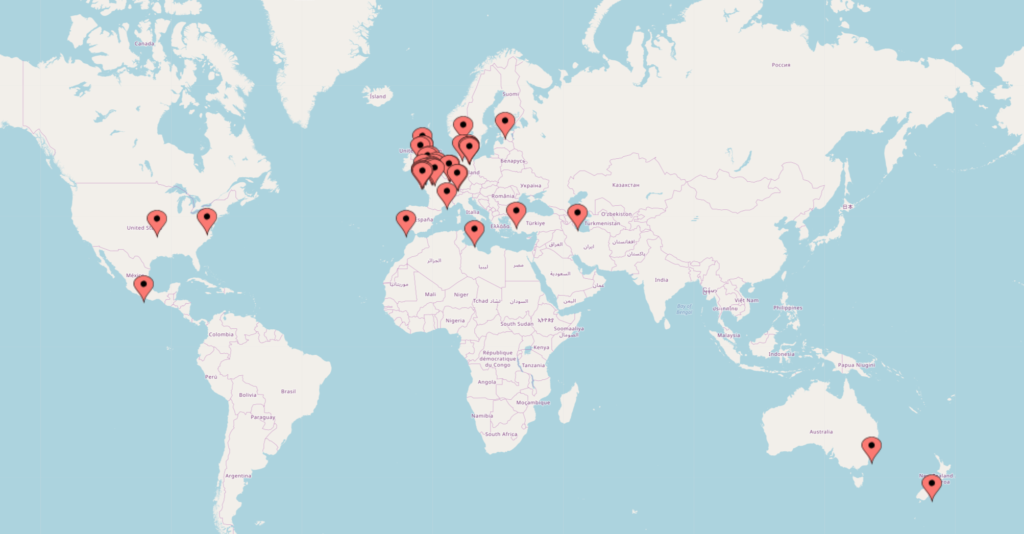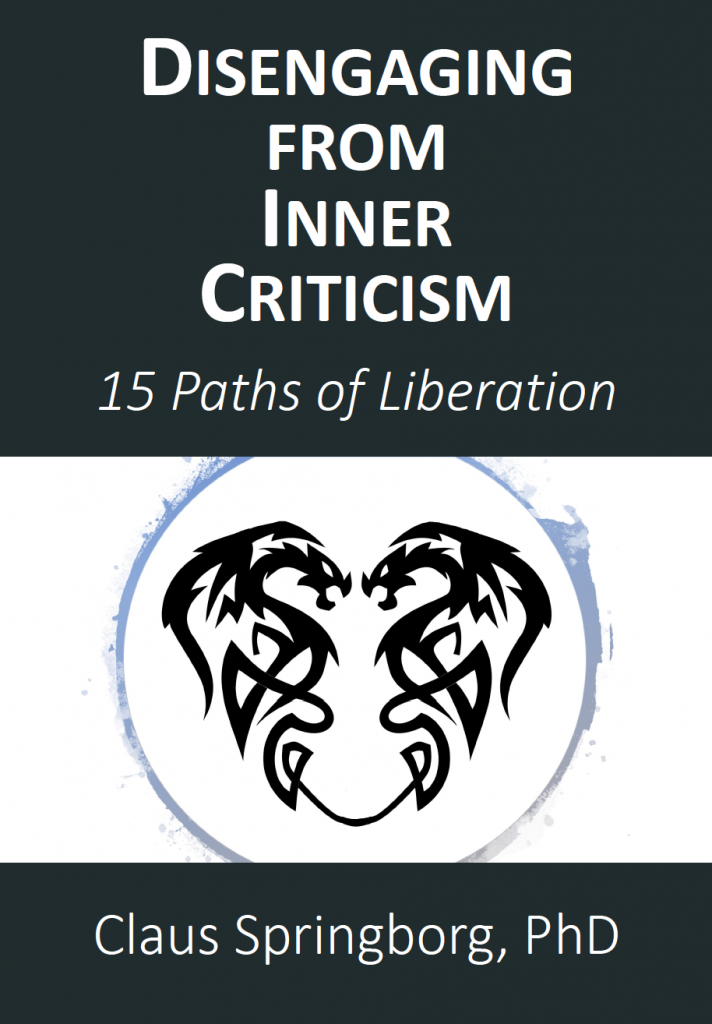 This book contains 15 effective step-by-step methods to disengage from inner criticism and increase clarity, grounding, joy, compassion, appreciation, peace and vitality. Find the one that works best for YOU!
The book takes its readers through a deep and liberating journey of self-exploration. Each chapter frames and leads up to a reflection exercise designed to support the integration of the material in the chapter. The reflection exercises can also be used by therapists as inspiration for their work with clients.
The material in the book has been developed through working with clients in private sessions and groups for over a decade.
What people say about the book
"I love this book! I thought I was fairly well versed in self critic work (my own and with clients) but with this book I've gained so much more. And as self critic work is the necessary foundation for any meaningful spiritual or personal work the book is utterly invaluable. Definitely the best thing out there by far, both in terms of its scope, depth and clarity, and blessedly the lack of filler, repetition, contradiction, etc so often found in such books. A heartfelt thanks to Claus for contributing hugely to my journey and that of my clients."
"What did I learn through working with Claus? I began to learn that I have capacities within which are more satisfying and meaningful than the rewards which our society commonly offers. That it is possible to feel peace, joy and contentment as an ordinary human being, and to access the internal support which makes the continuing journey possible"
Table of Content (free sample sections in chapter 1)
Author: Claus Springborg, PhD
Paperback: 256 pages
Publisher: Sensing Mind Institute (January, 2020)
Language: English
ISBN: 9 788797 177105
Product dimensions: 24 x 17 x 2 cm
Shipping Weight: 574 gram
Over the last couple of decades, I have studied various traditional and contemporary paths of personal development. In particular, I have studied the Enneagram with Claudio Naranjo, Tibetan Buddhism with Chökyi Nyima Rinpoche, and the Diamond Logos essence work with Faisal Muqaddam, Jeremy Klein, and Velusia Van Horssen. I also hold a master practitioner degree in NLP.
I did my doctoral research at Cranfield University, the UK. I researched how I could use modern cognitive science to understand the practices of personal development I had learned from the above-mentioned masters. In particular, I used cognitive metaphor theory and theories of embodied cognition. Sixty managers from various organisations participated in the research. The research is published in the book Sensory Templates and Manager Cognition: Art, Cognitive Science and Spiritual Practices in Management Education and in several book chapters and academic papers on topics, such as education, therapy, cognitive science, leadership, and community building.
Today, I have established a school, Sensing Mind Institute, where I teach my methods of personal development to therapists, psychologists, counsellors, managers and others who work professionally with people. Apart from my work with Sensing Mind Institute, I am lecturing on entrepreneurship, community building, and co-creation at Copenhagen Business School and at The Royal Academy of Music in Copenhagen.
I have a background in music, dance, and physics. In my teaching, I emphasise kindness, precision, and humour.